Facilities at Invershin Hotel
Overnight Parking for Motorhomes and Caravans (no facilities available) small charge of £5.00 per night.




                         ----------------------------------------------------------------------------------------------------------

At the Invershin Hotel we cater for all outdoor pursuits from Bird watching to Botany, individuals are invited to stay awhile and enjoy their fancy. We are also able to arrange various pursuits for guest from angling for brown/sea trout and salmon, shooting, walking, golf, horse riding, cycling, canoeing, boating on the Kyle, through local organisations or in-house facilities and will provide packed lunches/refreshments for all outdoor ventures if required.
For more comprehensive information on our fishing and shooting facilities please click here
also check our Special offers section on the home page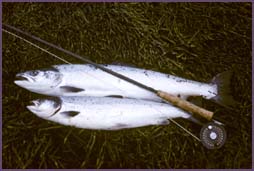 Families are welcome and family dogs with certain restrictions; the hotel has seven Bed and Breakfast rooms and two self catering units for the guests who do not want to adhere to hotel dinning requirements guest who wish to bring a pet will be required to be self-catering.
The Invershin hotel Bar has had a long history of live music,  sessions nights are a regular feature throughout the year and some well known minstrels often play here and any guests who wishes to join in are encouraged to bring their instrument with them although beware sessions nights can often linger to the wee small hours, so bring your instrument from pipes to piccolos and be prepared for a ceilidh.